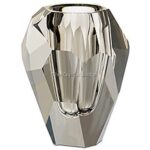 SWAROVSKI VASE – SILEX SATIN 892541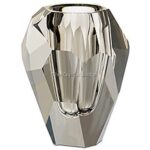 Description
Swarovski code numbers: 892 541 / 892541 / 9600 000 076
This retired Swarovski crystal vase is the Silex vase in satin crystal. The satin Silex vase was part of the Home and Interior collection.
Size: 7 7/8″ (170mm) tall
Weight: 14lbs (6.36kg)
Designer: David Chaumont
Introduced: 2007
Retired: 2009
REDUCED FROM £700 TO £625.
INTERNATIONAL CLIENTS WILL NEED A SHIPPING QUOTE.
THIS ITEM IS NOT STORED ON SITE SO WILL TAKE A FEW DAYS TO ORGANISE DESPATCH.
DELIVERY WILL BE VIA UPS AND WE WILL NEED TO ORGANISE A SUITABLE DATE FOR THAT DELIVERY WITH YOU AFTER YOU HAVE ORDERED IT. THANK YOU.
THE ORIGINAL RRP OF THIS ONE ON RETIREMENT WAS £1,500 – SO GRAB A BARGAIN. ONLY ONE AVAILABLE.