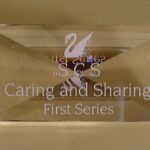 SWAROVSKI PLAQUE FOR 1987-1989 TRILOGY – CARING AND SHARING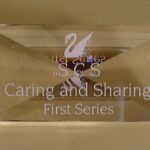 SWAROVSKI PLAQUE FOR 1987-1989 TRILOGY – CARING AND SHARING
Description
Due to popular demand, and after the series had closed, Swarovski produced a clear crystal plaque in the same shape/format as the Mother and Child plaque for display with the "Caring and Sharing" trilogy. The "Caring and Sharing" trilogy comprises the Lovebirds, Woodpeckers and Turtledoves and was the first trilogy that Swarovski produced. Painted onto the plaque is the swan logo and the inscription:
SCS
"Caring and Sharing"
First series
Size: 2 3/4″ (69mm) long
Designer: Unknown
Introduced: 1991
Retired: 1992
A very rare product.