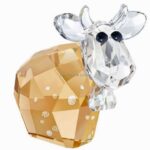 SWAROVSKI LOVLOTS 2015 JUBILEE MO (LARGE) 5108732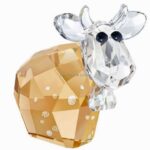 SWAROVSKI LOVLOTS 2015 JUBILEE MO (LARGE) 5108732
Description
Swarovski code number: 5108732
The Swarovski Mo character celebrates her tenth birthday. Jubilee Mo, Limited Edition 2015 sparkles in clear crystal with a glamorous golden coating and laser-engraved floating chatons. A perfect collectible, this design was only available in 2015.
Size: 18.2 x 18.5 x 11.7 cm
Designer: Edith Mair
Introduced: 2015
Retired: 2015
UK CLIENTS ONLY PLEASE.
INTERNATIONAL CLIENTS WILL NEED A POSTAGE QUOTE – THIS ITEM IS VERY HEAVY.