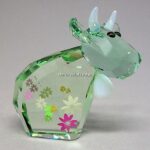 SWAROVSKI LOVLOTS 2009 FLOWER MO (PERIDOT) 1027911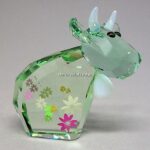 SWAROVSKI LOVLOTS 2009 FLOWER MO (PERIDOT) 1027911
Description
Swarovski code numbers: 1 027 911 / 1027911 / 9100 000 174
A limited edition Flower Mo in peridot (light green) crystal with painted flower details in pin, white and yellow. White opal horns and bell. Only on sale over the summer of 2009, a huge hit which sold out within a month and retired!
Size: 1 3/4″ (44mm) long
Designer: Edith Mair
Introduced: 2009
Retired: 2009
Very hard to find now.