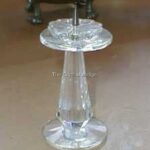 SWAROVSKI 120 CANDLEHOLDER EUROPE 012260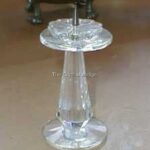 Description
Swarovski code numbers: 012 260 / 012260 /7600 120 000 / 7600 NR 120
This retired Swarovski crystal candleholder was made for the European market in the pin style and is designed to hold one candle.
Size: 2 1/4″ (55mm) tall
Designer: Team
Introduced: 1984
Retired: 1984
EXTREMELY RARE!!! Very hard to find, this is the only one we've ever seen in all our years of collecting. A degree of leniency required on quality with this one, as it does have some fleabites, but its worth listing as its SO rare. Condition has been taken into consideration in setting this special price.