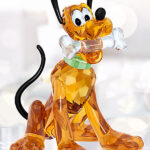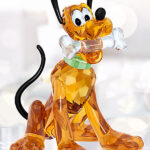 Welcome to our fabulous new website. After over 12 years on the old site, it was time for a change – and while the project has taken considerably longer than we had anticipated to get it to publication, we hope you will agree it was well worth the wait. All the features you love are still there, but the new website has a brighter, fresher, more modern, contemporary design. One huge advantage of our new system is that the answers to your searches will come up in photo format, so you no longer have to search through lists of possible answers one by one.
Navigating around our site
There are plenty of ways to navigate through our site, there is menu at the top of each page, plus links at the foot. Also, there is a drop down menu otherwise known as a hamburger menu (the 3 horizontal bars on the top right of the page) if you prefer to use that as well as links at the foot of each page. Plus, just to help you get around even more quickly, there are several embedded links throughout the site so you can find your way around easily.
Registering an account
Because this is a brand new website and no information was transferred over from the old site, we are starting afresh. If you previously had an account with us, you will need to start again. You can register any time, you do not need to have placed an order on the new site before you can register your details.
Our shop
Our new shop is organised in roughly the same way as the old one, so it should have a familiar feel to it! Again, we've designed in a more contemporary way. This isn't a DIY website – it was custom built for us. When you enter our shop, you will see a group of categories, when you click on a category, that will take you to a choice of sub-categories and then to products. We have chosen to have 24 products per page. If you wish to search for a product, the search facility will bring you your answers in photo format.
Office hours
We are in the office Monday to Friday from 10am to 3.30pm (UK time). We are closed in the evening, at weekends and on all Public holidays which apply to England. If you submit one of our contact forms, we will endeavour to reply same working day or next working day as appropriate. We cannot respond to queries or deal with orders outside our office hours, but we will contact you as soon as we can.